Kelley Blue Book Praises 2017 Honda Lineup
The current lineup of Honda vehicles, which includes the Accord, Civic, HR-V, CR-V, Pilot, Fit and Odyssey and all of their subsequent trims and body styles, recently received some significant recognitions from Kelley Blue Book. According to Honda, Kelley Blue Book recognized the manufacturer as the Most Awarded Brand of 2017 due to the marque, receiving over two dozen different brand and individuals awards this year.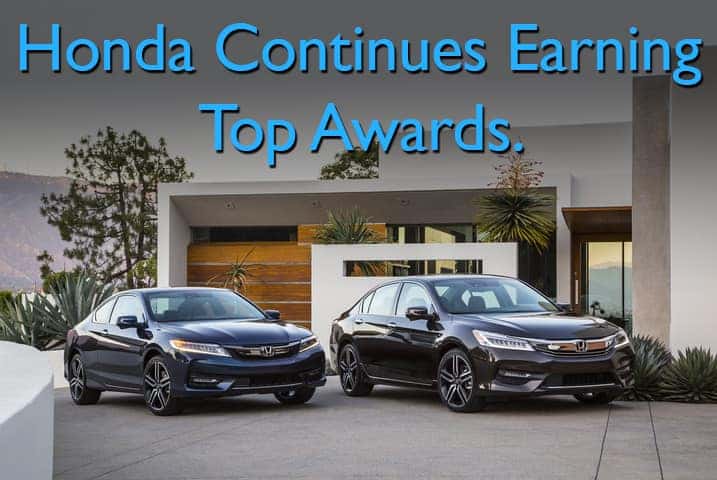 Three Honda models, the Accord, Civic and CR-V, were also included among the 10 Most Awarded Cars of 2017. In fact, the Honda Accord tops the list as No.1 on Kelley Blue Book's list of the top 10 Most Awarded Cars. For more than 40 years, the Accord has earned a reputation as being a smart choice for car buyers looking for both an affordable and reliable option. In fact, citing consumer surveys, the Accord is a meticulously engineered vehicle that can be considered dependable for years to come. According to the Kelley Blue Book, the 2017 Accord won more awards and accolades than any other vehicle model this year. These accolades include:
Behind the Accord, Kelley Blue Book's second most awarded vehicle this year is the 2017 Honda Civic. With several different models to choose from, including the coupe, sedan and the new hatchback body styles as well as additional variants that include the Si and the Type R, there's no shortage of options for the Civic. According to Kelley Blue Book, the Civic has been named their Small Car Best Buy every year since the award's inception. This year, however, the vehicle also received the company's Overall Best Buy award. The editors said they chose the Civic because it "simply blows away everything else in its class." With the Civic sporting the compact basics of affordability, excellent fuel economy and a compelling mix of features all combined into a spacious and smart design, who could blame them?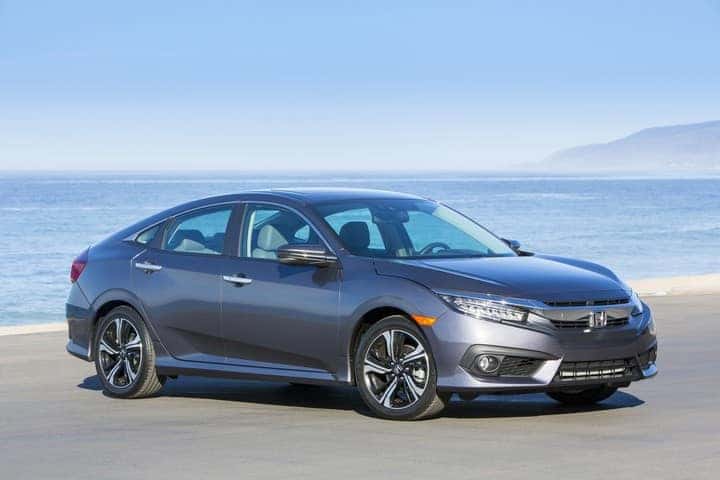 Also topping the list of Kelley Blue Book's most awarded vehicles is the 2017 Honda CR-V. This versatile vehicle received a complete redesign for the 2017 model year, sporting a more aggressive exterior and an even more user-friendly and efficient design. This year, the vehicle was praised as one of the 12 Best Family Cars, one of the 10 Best SUVs Under $25,000 and one of the 10 Best All-Wheel-Drive Vehicles Under $25,000.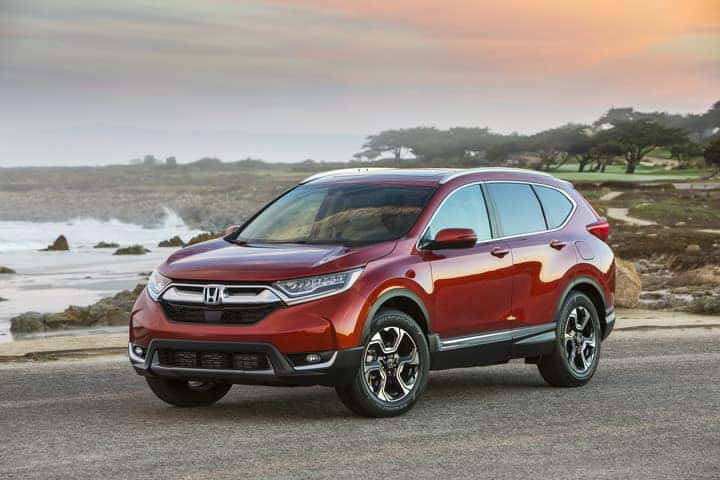 For individuals looking test drive one of these award-winning vehicles, visit Frank Ancona Honda during our Summer Clearance Sale. We have great deals on most new 2017 model vehicles, learn more here. To stay up-to-date on all things Honda, follow us on Facebook and Twitter!