Honda Begins Production of 2018 Honda Accord in Ohio
We're happy to say the newly redesigned Honda Accord is officially in production! Last month, we discussed the newly redesigned Honda Accord. By saying goodbye to both the V6 engine and the Coupe model, Honda plans on taking the future of their most popular sedan in a new direction. This new direction is one that focuses more on their improved power unit which favors better performance and fuel efficiency, according to Digital Trends. On Tuesday, September 19, Honda began mass production of their the new sedan at their facility in Marysville, Ohio.
To support the release and anticipated demand for the new vehicle, Honda has announced the decision to invest nearly $267 million into the Marysville Auto Plant and plans on adding 300 new jobs to help support production. According to Honda, around $165 million of that is going towards a new weld department that features 342 state-of-the-art welding robots. The 10th generation Accord will primarily be produced in Marysville while the sister plant in Anna, Ohio will be responsible for the production of the Accord's 1.5-liter and 2.0-liter turbocharged engines. This historic vehicle marks the first application of turbo-powered engines inside any of the Accords in Honda's lineup.
Rob May, Marysville Auto Plant plant manager, was quoted as saying, "The new jobs and production growth will enable us to meet anticipated high demand for the new Honda Accord. The privilege of producing America's best-selling car for the last 41 years is a significant point of pride for our associates." According to the manufacturer, the Accord, which was the first vehicle from a Japanese automaker to be made in America, has been built at the same production plant since November of 1982. Over the past 35 years, the plant has produced more 11 million units in the U.S.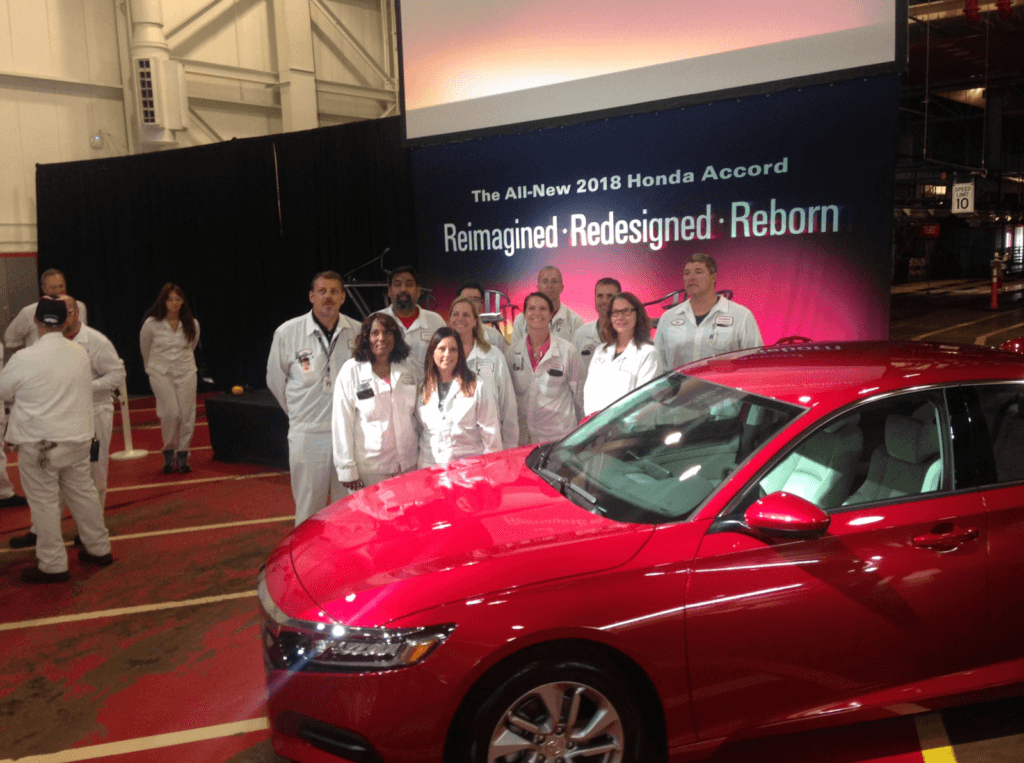 MotorTrend reports that Honda is applying some new technologies in their manufacturing process to accommodate the newly redesigned vehicle. These new technologies include high-performance structural adhesives to improve the vehicle's rigidity, acoustic spray foam to reduce cabin noise, laser brazing process for the roof and new stamping techniques to help give the Accord its new rigid shape.
To stay up-to-date on the Honda Accord and all other Honda news, we encourage you to follow us on Facebook and Twitter!