Kansas City Road Trip Essentials
Do you have an upcoming road trip to prepare for? Whether you're taking a Kansas City road trip or exploring elsewhere, the certified Honda repair technicians at Honda of Olathe are here to ensure your vehicle is equipped to handle anything you have in store. In fact, the team at our Honda dealership near Kansas City, MO, has put together a full road trip checklist to lend a helping hand. From Honda oil changes to engine maintenance and fluid top-offs, we have every facet covered. Looking to trade in a car nearby instead? We'll help you upgrade to a new Honda SUV, van, truck or sedan so that you can set out on your next road trip with a new set of a wheels!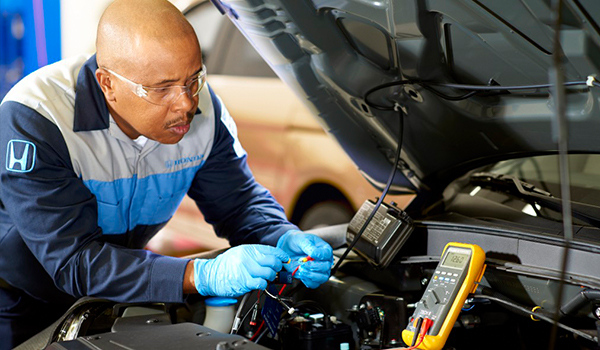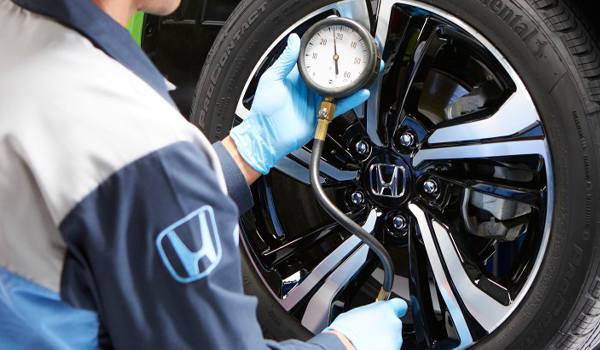 Auto Service Road Trip Essentials
Before you head out on your next big adventure, we invite you to visit our Honda service center in Olathe, KS, where our experts will work to ensure your vehicle is road trip ready. Whether you need a Honda tire rotation, brake pad change, new car battery or something else, we have you covered. We'll hit every checkpoint on our road trip maintenance list prior to your departure to ensure you're all set. This way, we can handle Honda CR-V service or Honda Civic repairs such as:
Full conventional or synthetic oil change
Replace engine or cabin air filter
Check tire tread
Inspect belts and hoses
Replace burnt out lights
Battery test and/or replacement
Top off fluids
Fresh windshield wiper blades
Can My High-Mileage Car Handle a Road Trip?
You have your pitstops planned and accommodations handled, so what's next? Well, if you drive a high-mileage vehicle, you'll want to confirm that your car can handle a long road trip before you depart for the open highways of Kansas and Missouri. If you've been having to schedule car repairs on a frequent basis and find that Honda service prices are starting to come close to your vehicle's worth, we recommend you shop for a new Honda for sale near Kansas City. We have all your favorite Honda models in stock, as well as new Honda specials and trade-in incentives you'll love. There's nothing more exciting then setting out on a big trip in a new car!